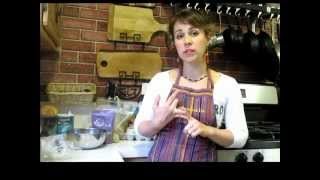 Specific program just for Phase 3 (P3) of the hCG Diet! Visit: https://P3tolife.com
See my website http://hcgchica.com/ for details on the hCG Diet, Recipes,and where to buy hCG injections and RX hCG Drops.
Flaxseed Bread Recipe: Nut free, Gluten free, Grain free, Sugar free, Dairy free, Low Carb, Coconut free, egg-yolk free, hCG P3 friendly recipe.
Ingredients:
1/3 cup flaxseed meal
1/3 cup pumpkin seed meal (blender up some pumpkin seeds)
2 tsp Chia Seeds (whole)
Dash of salt
2 tsp. Erythritol (use Xylitol if you want)
A few shakes to taste of Stevia powder
1 tsp. baking powder
2 tbs. butter (melted)
3 egg whites
1-2 tsp. vanilla extract
Put dry ingredients together in a bowl, mix, then add wet ingredients. Scoop and smooth batter out onto a pan or in my case, a toaster oven pan. Cook in toaster oven at 450 degrees for 15 minutes or so. Read the rest of the article here: http://hcgchica.com/hcg-diet-p3-recipe-flaxseed-bread/
You can also find me in these lovely places:
The Phase 3 to life program: https://p3tolife.com
P3tolife success stories: https://p3tolife.com/p3-to-life-success-interviews/
P3tolife testimonials: https://p3tolife.com/customer-testimonials/
Buy real hCG online: http://hcgchica.com/buy-hcg-injections-worldwide/
hCG Diet Recipes! https://hcgchicarecipes.com
My weight loss story: http://hcgchica.com/before-and-after-hcg-diet-my-story/
Get the hCG Diet Workbook: http://hcgchica.com/workbook/
Instagram: https://www.instagram.com/hcgchica/
Facebook: https://facebook.com/gohcgdiet
Pinterest: http://hcgchicarecipes.com/category/main-meals/
Twitter: https://twitter.com/hcgchica
I started this hCG diet journey with hCG injections at 172 pounds, 34.5% body fat and a size 16/18. I'm now a size 2/4 and 125 lbs or so. I've been cycling crossfit with the hCG diet to achieve the best body composition for myself. In 9 months of attending crossfit I have gained 12 lbs of muscle (proof by hydrostatic body fat testing). Through the hCG diet I have lost almost 40 lbs of actual fat (not just water weight or muscle)- again, proof by hydrostatic body fat testing and DEXA scan. My hydrostatic bodyfat percent started at 34.5% and I am currently 17.9% bodyfat. All fat loss was achieved with the hCG diet, scouts honor!
P3 hCG Diet Recipes – Flaxseed Bread – Nut free, Dairy free, Sugar Free, Gluten Free, Grain free

Top Nutrition Advice Straight From The Experts
You need proper nutrition to main proper health. Many people do not know how to choose nutritious foods. Just because you know what you should do, does not mean you will do it. Use these tips to get started on the way to better health.
Do not deprive your body of sweets when you are on a diet. You must know or learn the nutritional profiles of what you're eating, learn what the alternatives are, and pick alternatives that have a healthier profile. This has become easier now that a lot of eateries offer this information.
Don't take in so much salt. Packaged snacks and fast foods are some of the worst offenders for excess salt. As you reduce your salt intake, you will find that you can tell when you are eating salt more often. You may find that foods that are unhealthy are too salty for your tastes now. Your cravings are sure to decrease.
We all love smoothies, so why not buy some organic fruits and make some to consume whenever you'd like? The smoothies that are sold in restaurants or bought at grocery stores may be highly caloric and contain undesirable preservatives or additives. When you make smoothies yourself, you can ensure that they're very nutritious. Additionally, it's easier to tailor it to suit your diet. Use ingredients like skim milk, Greek yogurt, bananas, frozen or fresh fruit and ice, to make a healthy, low calorie smoothie.
Broccoli is a valuable vegetable to eat during the day. It is considered a superfood because one medium portion of broccoli has more Vitamin K than you need for the entire day. Additionally it contains just short of two days' allotment of vitamin C. Nutrients such as these contribute to healthy and strong bones, as well as possibly limiting the risk of getting some cancers. To extract the best amount of nutrition from the broccoli, it should be cooked in a steamer instead of the microwave or boiling.
Many people don't know if they are eating properly. After a while, not calculating right can build up and be harmful. This article gave you some great tips. Follow this advice to improve your food choices so you can be as healthy as possible.